Sign-up and Take Your Organisation to the Next Level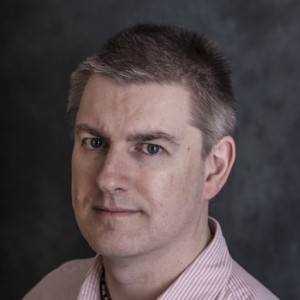 Learn from me about what you can do to improve your organisation.
If your organisation suffers from
failing projects,
stagnant changes,
overlapping and conflicting projects, or
even great ideas that encounter significant resistance,
then sign up to learn how to get the kick-start your organisation needs.
I'll describe how you can improve the effectiveness and efficiency of your organisation, and specifically how to achieve Efficiency Through Motivation.
Why Subscribe to the Newsletter?
Joining will keep you up-to-date with new lessons and advice to help you improve your organisation, including:
practical advice relating to improving the efficiency of your company or organisation, especially concerning Efficiency Through Motivation.
information about my forthcoming book on improving organisations from the front-line, definitely suitable for the service sector
notification when I release a new training video or relevant articles
a digest of Q&As from other readers and clients
my public speaking schedule
Why?
I've worked with a number of perfectly regular organisations of all sizes, including some household names, who struggle with issues of motivation. Either they have failing projects, they're not getting appropriate responses from their business partners, or find that their staff perform different activities than they expected.
I spend my time developing large-scale change programmes for those organisations, helping them avoid these issues. I have seen radical efficiency improvements with my methods and I've found the employees are happier after I've finished working with them.
It's based on the belief that a more efficient team is a happier team (fewer complaints, fewer issues, less sickness, more satisfaction, etc). Learn from me about how to change your organisation so that it serves its customers better and returns greater value to shareholders.
Who would benefit?
Anyone responsible for an organisation as well as anyone responsible for creating or managing change activities in their organisation. This applies to projects, programmes, work streams, strategic analysis within public and private sector.
senior management
executives
programme managers
project managers
directors
small business owners
management consultants
business coaches
business analysts
Do you have a question for me?
Ask me question when you sign-up. If you want some advice or guidance on alignment, strategy, lean, change management, lean startup, etc, ask there. By default, I'll respond publicly so that everyone can learn the same lesson. If you need it keeping private, let me know in the question.
Why am I doing this?
I can't be everywhere to teach everyone. Some of what I teach can be applied without needing a consultant on-site. In fact, I'm positive that some of what I teach can be learned from the Efficiency Through Motivation course or the forthcoming book and applied on your own. Now ask yourself, how many thousands could that save you in consultancy fees? Or how much could it save you in failed projects?
I hope you join us all on this journey.
Alan
Data Protection - the short response
I will not sell or give your details to any 3rd party, except for the purposes of processing the list for the purposes stated above, other than where required to do so by law.