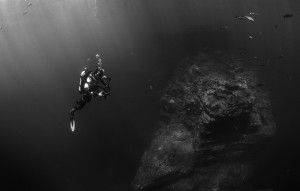 I've always liked the concept about innovation being the introduction of something that's already done in one industry sector into another sector where it's not (yet) done.
Incomplete Definition
Unfortunately, it doesn't stand-up as a complete definition of innovation. For instance, it falls short by not recognising innovation from within. By that, I'm not referring to new types of products (e.g. the internal combustion engine) since those would be better classed as inventions. Many new products are existing concepts with new features, so would be better described as improvements. But taking a product and using it for a different purpose, e.g. using an internal combustion engine to power a unicycle could be an innovation.
What I like about the simple concept is that it immediately makes people think about what they Continue reading "Rodents Don't Scuba Dive – Innovation In The Real World"
Follow or like this page: