When is the Right Time to Change Your Mind?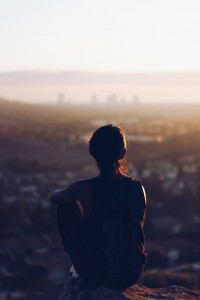 You have many opportunities in life and business to change your mind. Each of us has many opportunities, but we don't always take those opportunities. We may be conforming to social constraints and expectations or don't want to risk appearing inconsistent by changing too often. Let's look at a non-serious example and extract nuggets we can apply in a business context.
1) The Background
I'm in a situation right now where I'm having to re-evaluate my aims. Fortunately it's not a serious situation and there are a few parallels to my professional life. I play guitar and I own a few guitar amplifiers. Each guitar and amp has its own tonal identity and quirks. I pick the right tools for the job; playing in a 60s Motown/soul band requires different guitars and amplifiers than playing in an 80s hair metal cover band.
At a gig at the beginning of Summer this year, I played using a very nice amplifier and it sounded awesome with the band. I really enjoyed how it sounded and I probably played better because I was comfortable that it did the right job.
2) The Hypothesis
I thought that I could use the same amplifier with a few changes in my set-up (i.e. a different effects pedal or two) and I would again have an awesome sounding rig, but this one would be suited to the 80s hair metal cover band I'm currently playing in.
Two things to learn from this: Continue reading "When is the Right Time to Change Your Mind?"
Follow or like this page: