4 box model for deciding on the future – part 2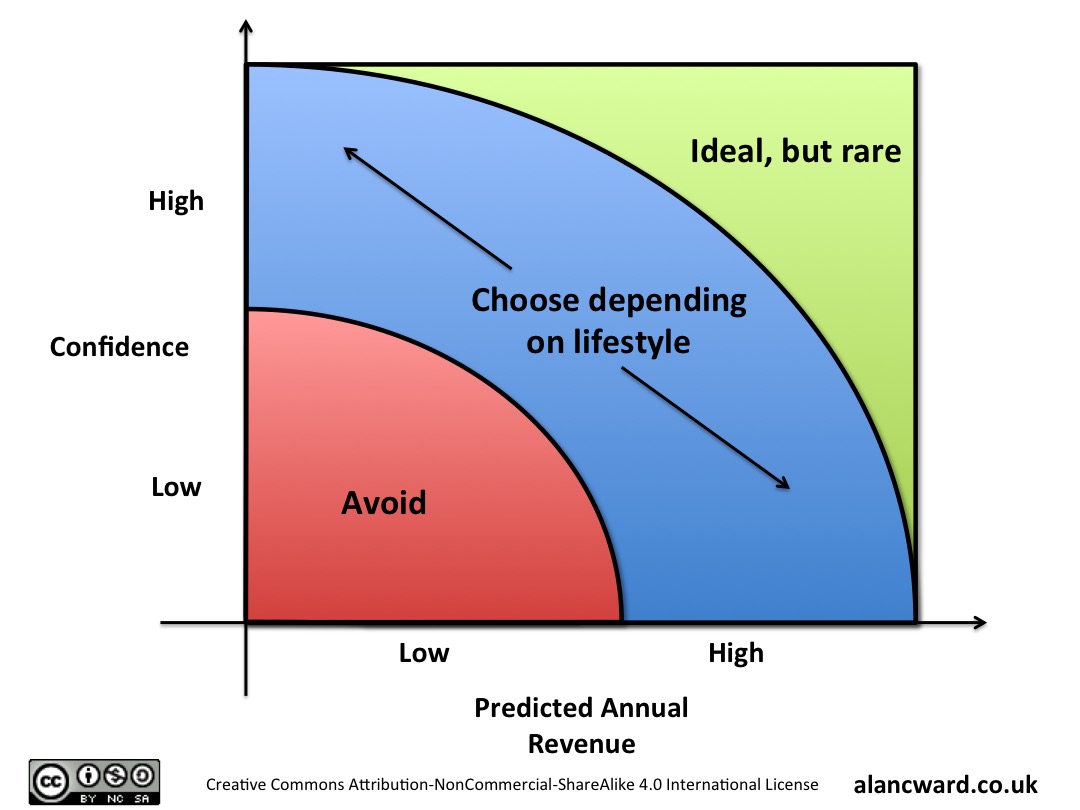 I finished the previous part of this article with a four box model that had two quadrants with the same outcome.
With that article, I'd stated that the outcome you may want to choose would probably depend on the lifestyle you want to lead.
That still applies, but I want to show what I do with similar four-box models
The issue
I don't like when four-box models show opposite quadrants with the same outcome. The reason is that the quadrants are an approximation so we've blurred what we do with data points that fall around the centre (like around a bullseye) of the model. Imagine a point of x=49 and y=51, why should that be treated different to x=51 and y=51? or x=49 and y=49?
How to interpret
What we recognise is that if the diagonally-opposite quadrants are more a diagonal stripe. Depending on how we want to approach the corners, this could be a straight swipe or arcs. I tend to find arcs better reflect the decisions being made.