The Customer Journey Never Ends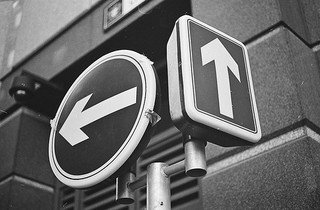 I'm reminded of the phrase "a dog is for life, not just for Christmas". Similarly, as soon as an organisation starts a relationship with a customer, they're stuck with that relationship. Many organisations design customer journeys but think from their own perspective rather than that of the customer. That's a mistake but one that can be simply rectified.
An exchange between customer and company lasts longer than the original transaction. For instance, if a customer buys a product, has a fault, then has to return it. That's one set of interactions all about the one transaction. The fact that it can last longer is nothing new, what has changed is the proximity of the customer and company. Now, the customer can submit a complaint online, they can spread the word via social media or they can ask for assistance on an online forum. This makes the customer and company a lot closer than before. The implication is that even if the customer has stopped buying from you and now buys elsewhere, their opinion will count forever.
Even though the customer has finished their exchange with your organisation, they are a still a person with memories and experiences. When they next come to buy, will they use your company or another?
Additional Customer Journey States
A further implication is in how we can design customer journeys to be more comprehensive and reflective of what actually happens. A depiction of the overall customer journey should include a state where the relationship is dormant and a loop for repeat custom (whether repeat of the original purchase or of a new product). The journey could be extended further still to show some of the customers leaving your company, probably from that dormant state and buying from a competitor. Some of these will return, some not, but all of their opinions will count.
Hopefully these two ideas will help you handle the fact that the customer journey never ends, at least from the customer's perspective.