High-heels, guitars and cultural expectations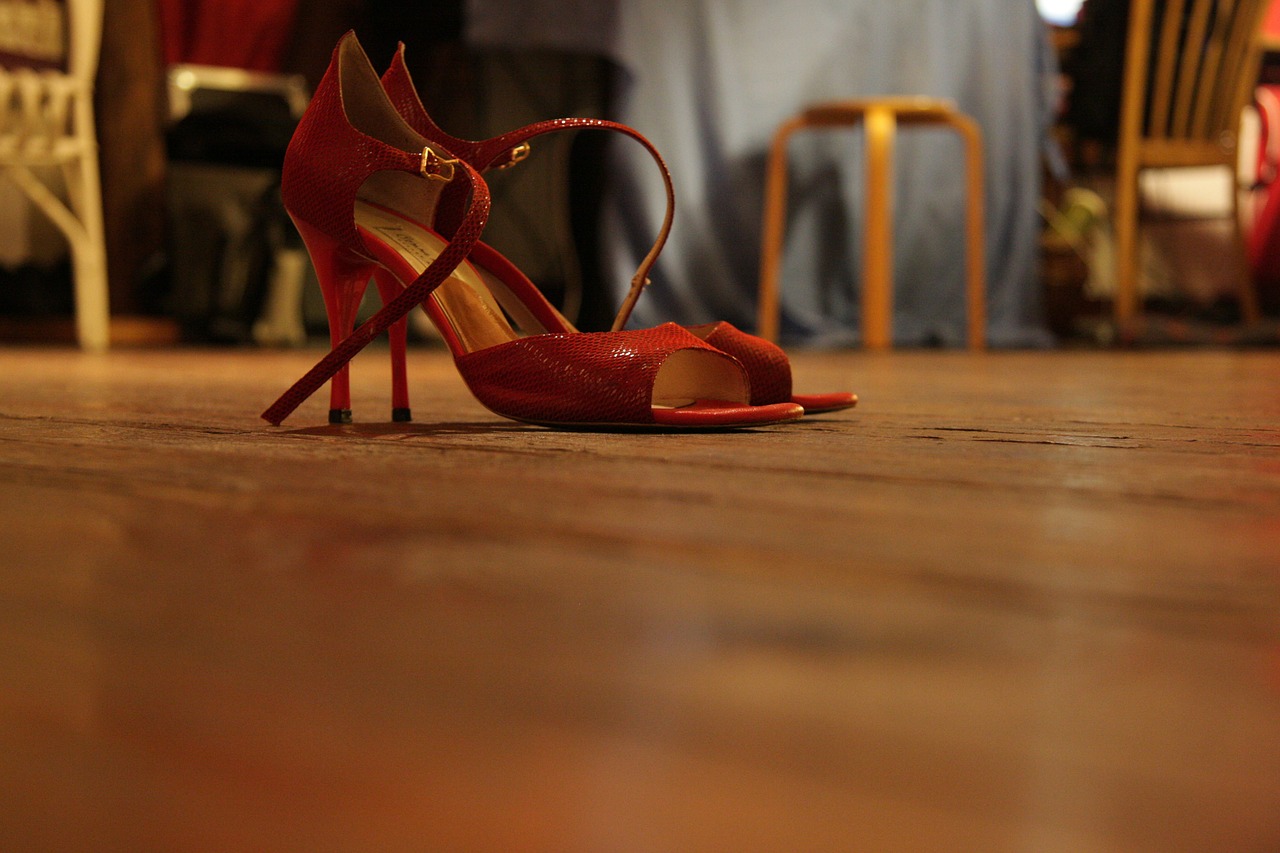 Expectations can run deeper than you may at first think, especially if those expectations are based on decades of cultural information/misinformation. This may affect attitudes towards quality or acceptance of new ideas, including industry innovations. If we're aiming to make changes in an organisation, we should look out for the deep-rooted expectations of what's acceptable.
It's about the form
High-heels have been a feature of women's attire for centuries, especially since the latter half of the last century. They've become a focus for discussing what's acceptable in our society, to the extent of legislation in some countries banning companies from requiring its female workforce to wear heels. But also, from a moral perspective about whether wearing them can ever be required. Setting the moral and legal arguments aside, let's take a quick look at what's behind them.
Morris conducted an experiment analysing the attractiveness of female gait with the observers having no idea that the women were or were not wearing heels or even that the people they were observing were men or women. The observed were all women, and they all wore flats and heels. The observers had no idea that they'd see the same person's gait twice; once with heels, once with flats. The result was that the "video clips of the walks in high heels were judged to be significantly more attractive than those in flats". So there is an characteristic that we find more attractive and that characteristic reveals itself in our perception of gait which high heels enable.
A follow-up experiment reached a further conclusion, summarised as "by exaggerating the normal female gait, high heels serve to falsely enhance our perception of the wearer's femininity"
So we end up with a cultural expectation of femininity based on the shoe type. Wear flats and you appear less feminine. Wear heels and you accentuate your femininity. And this is whether or not the heels are the most attractive (not just the effect that they have on the wearer) or which footwear would be the functionally most appropriate attire.
Consider a woman walking towards you. If she's wearing flats, she'd be considered less attractive than if she were wearing heels. But it's the same woman with the same attributes, same personality, even the same body, but her form and gait is altered by the use of the heels. It's an expectation and it's deeply rooted. I'm not saying that it's the right thing or that women should wear heels, just noting the cultural expectation.
It's about the tone
Guitarist have for decades sought the tone of the electric guitar pioneers. Think Beatles-era guitar sounds. Those are the tones that act as a reference for all modern guitar tones. Later, Jimi Hendrix took that tone and added colour to it through distorting amplifiers and effects units. Tony Iommi of Black Sabbath took Hendrix's tone and detuned it. And so on. You can trace the line back to 1950's popular tones.
Let's say I innovate and introduce an exceptional guitar amplifier based on amazing audio technology that can clearly reproduce the guitar tone as it's produced from the guitar. It would fall flat and no-one would buy it. Guitarists are not interested in the best (if we define best as "accurate" to the sound made by the guitar). The reference from the 1950s was made using inefficient amplifiers, inefficient cables, substandard guitars, low technology in strings and speakers that were appalling by today's hifi standards. Even the speaker in your tv has a better response that those 1950s speakers. But that's the tone we recognise as good. It's so deeply ingrained in our models of what counts as good, that more accurate to the guitar doesn't mean better. In fact the opposite.
There's an additional complication in that the tone we hear for the guitar isn't even that 1950s tone from the guitar amps. That produced tone is manipulated at the mixing desk, with appropriate equalisation to filter out the parts of the tone that we don't need and especially to filter out the parts of the tone that would conflict with other instruments. So if you listen to the isolated tone that's been recorded, it's reedy and thin compared to what you'd expect. But add that isolated track into the rest of the song and your brain fills in the gaps.
So when we hear a guitar in a song, we expect it to have a compromised frequency range compared to what the guitar and amplifier can actually produce. If we heard what it could do, then it would sound odd, very odd indeed.
Similar to the high heels, we've built up a cultural expectation over decades of what constitutes good. It doesn't mean it is good and, similar to heels, in many ways it is worse than what can be achieved. But it's difficult to argue with deep-rooted expectations and, while we know it is possible to change minds, changing something this ingrained will take a lot of effort, time and patience.
Thoughts
As transformation agents (whether directors, analysts, managers, etc), we often miss the cultural expectations. We could use the Empathy Map Canvas, Lewin's Force-field Analysis, Prosci's ADKAR or whatever model your organisation chooses to use. But we should be careful as we use each of them, because sometimes the expectations are that ingrained, it's difficult to bring them to surface. If you were to ask members of the public to attend a focus group on guitar tone and then worked through what's prompting the change or resisting it, would the concept of the tone from the 1950s actually feature as an arrow that resists change? I doubt it. It's invisible to them.
Instead, these hidden expectations create a risk to the change programme in potentially blocking the changes for what initially appear to be non-sensical reasons. That is, until you uncover the expectations which run deeper than you first thought.
Now consider the above examples of high-heels and guitar tone. Imagine trying to motivate just the people in your organisation to accept the better alternative (i.e. flats for function regardless of event or a hifi guitar sound). How difficult do you think that would be? And how does that compare to recent significant changes you've had to introduce?
Any comments, get in touch @alanward