Gibson, where is the strategy?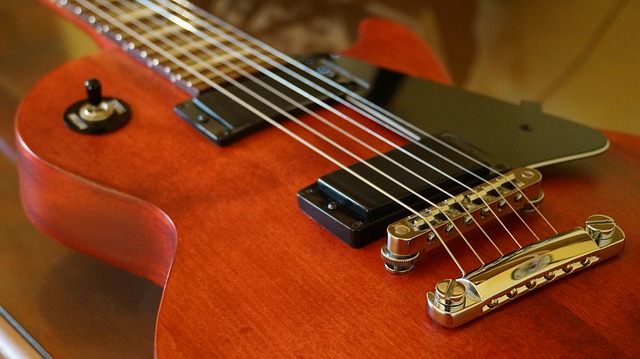 As news increases of looming bankruptcy for Gibson, the guitar manufacture, I'm left to wonder what happened. How did such an iconic brand end up in such a situation.
Gibson is iconic. Ask anyone to name a brand of guitar and it'll be the answer roughly 50% of the time. I'm reminded of Harley Davidson (quick quiz: can you name another brand whose customers tattoo the brand name on their body?). Maybe Gibson fits more closely with Jack Daniels. Both represent a way of life, on the edge of 50s/60s rebellion, now more refined.
So what did happen?
Quality
I think of Rover, the once British car manufacturer, primarily based at its Longbridge plant, Birmingham. At one point, it was close to leading the world alongside other main brands, such as GM, Ford, Fiat. But over time, a lack of focus, resulted in cars that were of lower quality than those coming from elsewhere. From living in Birmingham at the time, and being subject to a number of Rover cars as fleet hire cars, I saw first-hand the issues with the brand.
Being at the head of the pack, it was easy to pick on Gibson. They were some of the most expensive factory-built, mass-produced guitars on the market. With that price tag, you would usually expect the best quality. Perhaps the best quality you can afford before having to stretch for hand-made guitars. But Gibson was releasing guitars from its plants with issues. Many of the issues may have been minor, but from a customer perspective, the severity of a minor issue inflates quickly in line with the cost of the guitar. So even a small issue on an otherwise-perfect guitar would lead to complaints.
Internet
Gibson suffered from being a old brand with the advent of the Internet, specifically newsgroups and forums where users could complain about their new purchase. Anecdotal of course, but I can't remember seeing a good post about 90s/00s Gibsons, all posts were detrimental. For every post asking about Gibsons, there would be a number of responders pointing out how their guitar had issues, or how they'd avoided them based on having tried a few Gibsons in the past.
On the other side, Gibson benefitted massively from the increased reach that the Internet allowed them. Not solely direct advertising, but MTV + Internet showcased Gibson guitars in the hands of idols. This was back in the time before musical instrument sales had dropped significantly.
Inflation and Asian Manufacturing
The cost of guitars, especially US-built guitars was rocketing. The stronger the US Dollar, the more expensive the guitar to other purchasers in other countries. These price increases also impacted the cost of labour, with build costs increasing along with living costs (but not necessarily equal). There's nothing special about that; it's common for many industries.
Back in the 1970s, Japanese guitar builders started building US designs (sometimes under licence and at the request of the US manufacturer). The factories then had the ability to build their own brand guitars or for more local brands. This resulted in "lawsuit guitars" and a lot of mystique associated with them.
Following Japan, we saw Indonesia increasing the quality of basic guitars. It reached the point in late 90s where many starter guitars were sufficient for a lifetime. Similar to the concept of quick and dirty solutions being good enough, we started to see guitarists settle for cheaper guitars because the gap between the one they had and the next guitar up in quality was too much.
Following Indonesia, we began to see new successful plants in India and China. Each reducing the cost of production, but also increasing the overall quality floor, i.e. the basic guitars were improving.
Used Guitars
The used instrument market has changed. eBay, Reverb, Craigslist and other sites and apps allow easier access to buy and sell guitars. Every year, new guitars are produced, but not as many guitars are destroyed. So overall, the guitar population increases year on year. That means that for a purchaser, there are now more used guitars to purchase from than new guitars.
That becomes interesting for a few reasons:
Used guitars are usually cheaper – considering inflation. Similar to most industries, the original purchaser has taken the bulk of the depreciation.
Gigging guitarists use guitars – so are less worried about wear and tear than in other sectors
Used guitars could come from a quality with a better perceived quality
Used guitars could be more iconic – representing the guitar sound from a particular era
From my own experience, having bought new and used, I only buy used now. There are enough guitars in the world, I'm sure I can find a used one to meet my needs.
So if your business model is centred on selling new guitars, it's going to get difficult.
Good now is better later
Unlike many products, there's no obsolescence in a guitar. The general trend is the opposite to the trend in technology. Guitars are usually deemed to get better with age. That's not something I necessarily agree with, but I won't argue with the market. There are two elements here:
Perception that guitars get better with age
Perception that older guitars are better because they were originally built better
So there's little point in buying new when used guitars are good enough if not better. Whether planned or not, technology has a tendency towards obsolescence; guitars do not. So there's little incentive for a guitar owner to buy a new guitar, based on the state of their current guitar. A guitarist will buy a new guitar when they have outgrown their current one, e.g. if they bought a basic guitar and then wanted to upgrade to a better model. Guitarists can also be fickly and buy based on colour or other specification, but that behaviour is equal across all ranges and hasn't changed with time, so irrelevant here.
Woods
The protection of certain timbers (and hence the living trees) as found in CITES regulation is a red-herring for this brand. On one hand, it affects all guitar manufacturers, or at least the majority of them. On the other hand, it does affect the margin by increasing the cost. It slows down transactions, resulting in some sellers and purchasers not wishing to go through the hoops necessary to sell a guitar, especially cross-border. Bear in mind that some woods involved in CITES were primary woods for guitar-building; it didn't affect only rare woods. Gibson have had issues with the formality of wood laws, but other than a potential knock-on affect due to impacting cashflow a few years ago, I don't see a major issue here. Like many guitar builders, alternative woods or sources of woods are considered.
Lack of innovation
My issue here isn't the lack of innovation at Gibson, but probably the adoption of innovation. Gibson have innovated on the product, feature the much-maligned robot tuners, chambered bodies, locking sockets and so on. Most of those innovations have been ridiculed as moving the brand away from what it's meant to be (in the eyes of the customer). Guitarists can be funny about this idea, they want the guitar as it was built in 1959, or any another famous year; complete with substandard components.
This applies to all the brands with historically, famous guitars. Guitarists can be awkward regarding innovation with cultural expectations influencing responses.
With innovation, I usually see types within a company. The first is the product innovation, i.e. what innovations can be added to the existing product line or new products created. That's where Gibson have gone. The second is innovation in how the product is produced. I'm not sure if Gibson have done this or not.
Investments and Non-Core Business
Similar to other major guitar-building brands, Gibson have entered other related markets and customer segments. They acquired other guitar brands to appeal to other users – including the ability to separate cheaper related guitars, in the case of Epiphone. Gibson also acquire Cakewalk for its software and has very recently stood down that product line in order to focus on its core business.
The other main divergence from core is into audio electronics being the majority stakeholder in TEAC and the acquisition of Royal Philips consumer audio division, Woox.
What's the Answer?
You can see evidence of a few well-tried strategies already in place in Gibson.
In light of reducing guitar sales, it reduced the workforce
In light of producing fewer newer guitars, it requires less manufacturing space and so can sell existing plants and search for cheaper sites
In light of reducing revenue and profit in its main revenue stream, it has been diversify; exploring other related markets. I'm reminded of BATS' diversification into more acceptable brands.
In light of reducing profit, it has stopped production on a non-core product (Cakewalk)
All of those are typical strategies, but in a way, they feel more tactical with the aim of reducing the current pain, without longer-term direction.
The longer-term direction may be more painful still, if the company is to survive. The guitar-building business and the consumer electronics business are very different. They could sell to the same segment, allowing for some positive combination of cross-product marketing, but they don't need to be part of the same group.
At some point, we'd have to question how profitable the underlying core of the business is. Simply put, does Gibson guitars generate more money than it spends to build and sell the guitars? Then factor in the cost of loans and debts, what scale of business does actually work?
Ideally, we'd see Gibson retreat to a smaller size, concentrating on its iconic models, simplifying the product range to those that sell well. That company does not need to innovate in the product line, instead it needs to innovate in how it builds the guitars and how it sells. It could learn lessons from Schecter or PRS as they were back in the 1980s and 1990s. What scale worked for them? What did they focus on? How did they ensure quality? Unfortunately we may not see that see that comfortable retreat.
Notes
I've written about Gibson as a single entity. In face there are two main companies to be aware of::
Gibson Brands – this is the primary company
Gibson Innovations – home audio leisure company
There are other additional companies held by Gibson Brands, e.g. TEAC.
Primarily, my interest is with Gibson Brands. That's the original company (although under different names previously). That's the core business.
But regardless of how good, well-liked, or profitable a core business is (at least in terms of unit cost), if it is saddled with too much debt, then there are risks. If you want to read about the effects of debt on otherwise-healthy companies, the Rolling Stone article on Mitt Romney is a good starter.
From reading the post at Far Out Magazine, it could be that the recent news is a ploy regarding a struggle between investors and the board. Everything I've written above is still true.