Invest in Now
Also known as "Take care of the customer in front of you, not their future selves." 
I'm minded of this, specifically regarding how organisations can manipulate the perceived balance of power between them and their customers when applying refunds.
Mistreatment
I've noticed that it's not necessarily specific companies, but the industry sectors they operate in.
There are a few laggard industries whose code of conduct allows them to refund a customer in future for something that they've failed at in the present (or in the past if it's taken a while to bring the issue to light). 
Two of the major industries that operate in this manner
Water industry. If there's a restriction on potable water, such as a hosepipe ban, then the company is obliged to refund the customer an amount in the next billing cycle.

 

Train operators. If a train is late or cancelled, then they are obliged to reduce the amount of the season ticket for the next season.
Balance
Both are in the favour of the organisation, not the customer.
It allows the organisation to profit from the use of the money until they need to pay it out. But the customer has the issues now.
The customer may move on. They may be moving house and job, and so not need another season ticket for trains or have to pay water bills for the same property. Therefore the organisation may not have a duty to that future customer and so may not have to make the refund. 
Customer Experience
From the point of being fair to the customer, you'd expect the organisation to pay the refund at the point of the complaint (or at the point of knowing about the issue if that happens first).
While that may seem soft-hearted – after all businesses are there to return increased dividends to shareholders – it's becoming better business sense. This is increasing to the point that it's becoming a key differentiator.
However, notice that both of the industries mentioned above were once state-owned, then privatised but they are at different stages of industry deregulation. On the surface, both industries are being made by their respective regulators to become more customer-focussed. However water companies have adopted the concepts with more vigour; train companies on the other hand are taking a backward step, if not many steps backward.
Water Industry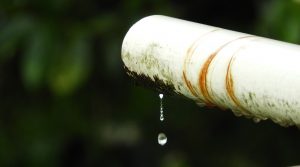 The water industry has focussed on the Service Improvement Mechanism for a number of years. With the switch to a wider-ranging C-MEX score, we will hopefully see more responsive reactions to poor service.
Let's put this into perspective, no matter how much of a refund I'm given in a future period, I'll still score a water company poorly for delaying that refund. Sort the issue now and how much should be charged for the service (or lack of service) during that issue. How many other customers will think similarly?
Fixing an issue includes more than the technical fix, commonly we'd expect to see:
the temporary fix (to stop it getting worse),
the long-term fix (to stop it happening again),
the clean-up and tidy-up,
restorative works to put property back as it was and
the financial element.
If the organisation leaves any of those to a later date, then they've failed in that interaction. Admittedly, this becomes more complex if there is no financially viable long-term fix. There will always be cases that are not fully resolvable, perhaps requiring an investment of £10m+. That's not the same as the Ford Pinto calculation; it's quality of life not life and death we're discussing here. On average, we'd expect a comparable percentage of unresolvable issues across all the water companies. Or rather, there's little reason to believe that any one region would suffer a greater percentage of issues which can't be resolved than any other region. 
The company that resolves the issues completely for the customer, from the customer perspective, is the one that will lead in that C-MEX score. If one water company starts to treat customers more fairly (even if they do not have to), then I'd expect to see their rating increase. It's not the only angle, but a committed approach to treating customers fairly and competently has to be a good thing. If one company does take this approach, would it cause other companies to follow suit just to keep up? Imagine the world if treating customers fairly became the norm rather than the exception.
Rail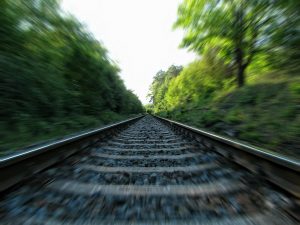 Which brings me onto the rail network. UK rail operators appear to be taking an alternative approach; that of distancing themselves from the customer. Witness the recent news over the last few months regarding Northern Rail and Southern Rail. In both cases, issues from significant under-investment in the operation (crucially the number of drivers and conductors plus planning in sufficient training time) have had massive impact on the lives of commuters, resulting in some resigning from their jobs that they can no longer get to. For a more up-to-date perspective, look for #Northernfail on Twitter. The change in timetable exacerbated the issue; it didn't cause it.
Northern Rail's response to date has been decidedly squirmy. I don't think I've ever described an action that way before, especially in any official report, but it's an appropriate description for what the public are seeing. There is no proper apology, refunding is problematic, there doesn't appear to be a solution in place that will ease the lives of customers. Instead, the organisation is applying cryptic rules in its refund schemes, most likely to keep refunds to a minimum by filtering out those that don't meet its exact criteria. While that may be appropriate for the company and complies with the regulator, it does not make for a good customer experience. Northern Rail are working from a monopoly position. It's not fully a monopoly, but there are very few if any other options. In many cases for customers, there is no alternative transport option, and definitely no other rail option.
Summary
Once again, I find myself asking who in the company has forgotten the customer. Or if the company believes that someone else is the customer. For instance, I've seen some B2B and similar companies that only focus on their immediate customer, i.e. the company that is buying from them. This comes at the expense of the end customer or consumer. 
Regardless of the industry, there will be a person who lives in a neighbourhood whether a city, district, village or wherever. They have a family, friends, occupation, hobbies, etc. That is your end-customer, even if you only deliver part of the service. What is your organisation doing to improve their customer experience? And are you doing it at the right time?